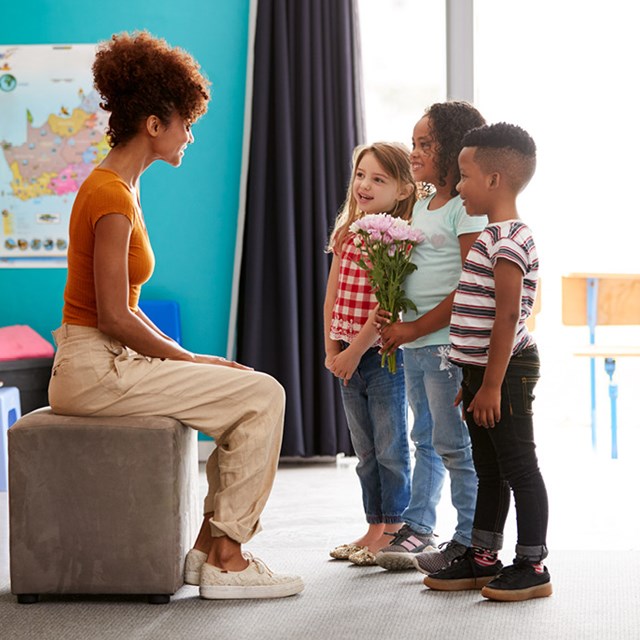 When it comes to adults who make a monumental impact on a child's life, child care providers are right up there with parents and family members. Child care providers play a crucial role in early childhood development. Their work has a lasting impact on every child's emotional, social, and educational well-being. On May 12, ABC Quality will join the National Association of Family Child Care Providers, National Child Care Aware and communities across South Carolina in celebrating National Provider Appreciation Day. This annual celebration recognizes the work of child care providers, teachers, and caregivers of young children.
"As educators, child care providers cultivate a warm and loving environment in their respective settings to prepare children for school and lifelong success, often without receiving recognition for the work they do," said Sherrie Dueno, Project Manager with the South Carolina Department of Social Services' ABC Quality program. "At ABC Quality, we are grateful for all of the child care providers  in South Carolina who make learning happen and serve their communities by providing high-quality care."
Studies show that early child care experiences affect children's development. Infants' and toddlers' brains develop more rapidly in early childhood than at any later point in life, and young children absorb language and learn to understand their environment in the care of trusted providers. However, the importance of providers continues beyond there. Because most parents and family caregivers work, they rely on affordable, high-quality child care and early learning options for their children—including registered, licensed, and home-based providers. Quality providers, like the ones listed with ABC Quality, help children in their care build on the learning and development experiences they get at home with their families. 
National Provider Appreciation Day was established in 1995 and is now celebrated each year on the Friday before Mother's Day throughout the United States and worldwide as a "thank you" to the people who educate, support and spend a tireless amount of time with our children.
"It's so important to acknowledge the essential workforce of child care providers in our state and honor their work," said Dueno. "We ask everyone to join us in celebrating these special educators who provide care, learning, and lifelong success for young children."
Children, families, and community leaders are encouraged to use the hashtag #thankyouchildcare on social media and send a card, video, or even a word of appreciation to their family child care provider and recognize them on their special day.