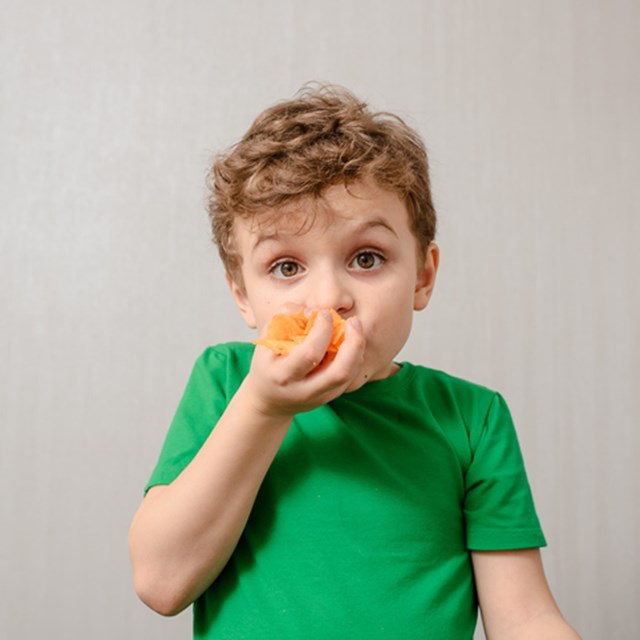 Many factors can contribute to childhood obesity, such as genetics, eating patterns, physical activity levels, sleep routines, and social and physical environments.
There's not just a straightforward solution to prevent or treat childhood obesity, but multiple paths to support a child to begin healthy habits at home that will last into adulthood. 
How is obesity diagnosed?
The Mayo Clinic explains, "Not all children carrying extra pounds are overweight. Some children have larger-than-average body frames. Children normally carry different amounts of body fat at the various stages of development. So you might not know by how your child looks if weight is a health concern."
The medically-accepted measure of overweight and obesity is the body mass index (BMI). Your child's doctor measures height and weight to determine the BMI. It's essential to have annual well-child check-ups. This helps to easily track changes in their BMI compared to previous years to see if your child's weight could pose health problems.
What can we do to help prevent excess weight gain? 
Obesity prevention focuses on healthy eating habits and consistent physical activity. Here are some tips and actionable steps, with links for more information:
Model a Healthy Eating Pattern
Get your fruits and vegetables frozen or canned, which often cost less than fresh items, yet they are still good for you! It's best to use low sodium or no salt added, packed in 100% fruit juice.
Make it a family thing! New healthy habits the whole family embraces help a child reach and maintain a healthy weight. 
Serving half their plate with fruits and vegetables is an easy measure for needed nutrients.
Rethink the drink! Ditch the sugar in soda, fruit drinks, and flavored milk for water, 100% juice, and plain low-fat milk. 
Visit the U.S. Department of Agriculture's MyPlate free app for nutrition information. 
The free app Super Cook creates meal options and menus after you enter the items in your fridge and pantry.
Replace sugary sweets and have healthy snacks available. Options include air-popped popcorn without butter, fruits with low-fat yogurt, baby carrots with hummus, or whole-grain cereal with low-fat milk.
Shift rewards for good behavior away from foods to eliminate exceptions to your family's healthy eating plan. 
Move it together! 
Physical activity leads to improved health. 
You can keep it simple, like walking the family dog, riding bikes, and doing active chores like cleaning and yard work; also count. 
Visit the CDC article "How much physical activity do children need?" for recommendations, suggestions, and tips.          
Set Consistent Sleep Routines
Replace Screen Time 
The effects of screen time contribute to less sleep, increased weight, lower grades in school, and mental health problems.
The American Academy of Pediatrics recommends creating a family media plan with examples of how to reduce screen time.
How ABC Quality providers help children develop healthy eating and physical activity habits
Many child care centers throughout South Carolina voluntarily participate in ABC Quality - the Department of Social Service's statewide rating and improvement system for child care and early education. Since you can't always be with your child, parents can feel confident that providers in the ABC Quality program have rigorous guidelines with nutrition and physical activity policies developed in part by South Carolina's Early Learning Standards that establish common expectations of early childhood learning and development from birth to age five. 
The standards, adopted in 2017, were written by childhood development and education experts and learning and literacy educators. These include mandates on how providers can help children with physical health and growth, including developing healthy eating habits, ensuring nutritious meals and snacks are offered through a provider, and assisting children to engage in and sustain various forms of physical play indoors and outdoors.